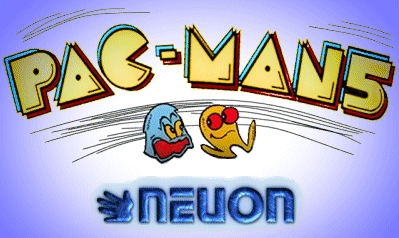 PacMan : Buy it!
Achetez PacMan !
---
Buying the PacMan software for your Psion (or compatible) will give you :
Acheter le logiciel PacMan, pour votre Psion ou compatible, vous permets :



The full software features (10 levels, no nag screens, the level editor)!
De débloquer toutes les caractéristiques du logiciel (10 niveaux, L'éditeur de niveaux, plus d'écran Shareware)
Access to each new release of PacMan!
D'avoir accès gratuitement à toutes les nouvelles versions de PacMan !




Help the author to develop new software for your Psion
D'aider l'auteur de PacMan à développer d'autre logiciels pour votre Psion
To have access to the PacMan mailing list : new releases are annonced immediatly!
D'avoir accès à la mailing liste de PacMan : toute nouvelle version y est signalée immédiatement!

ScreenShots of PacMan Levels (registred users only)
Copie d'écrans des niveaux de PacMan (Utilisateurs enregistrés)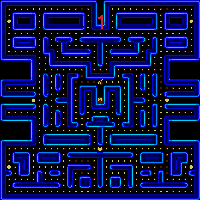 To buy PacMan application for Psion Series 5/7, Revo or MC218 :
Pour acheter le logiciel PacMan pour Psion Series 5/7, Revo ou MC218 :
1) Buy it on the Web using the Neuon secure Web site for 10£ or 15.3 US $:
Achetez-le directement sur le Web via le site sécurisé de Neuon/StepOne :

2) Buy it directly from me : send 10£ (or 15.3 US$) and your email address (or snail mail address, add 2£ (or 4 US$) for the reply in this case) at :
Achetez-le par la poste, envoyez un chèque de 100 Francs et votre adresse email (ou votre adresse postale, ajoutez 20 Francs pour la réponse dans ce cas) à :
Jérôme DERN
21, Rue Toulouse Lautrec
91300 Massy
France
3) Order the CD-ROM and licence: send 14£ or 24 US $ (worldwide postal fee included) with your name and postal address at :
Commandez le CD-ROM et la licence par la poste, envoyez un chèque de 140 Francs (frais de port inclus) et votre nom et adresse postale à :

Jérôme DERN
21, Rue Toulouse Lautrec
91300 Massy
France


CD-ROM contents: PacMan 2.0 for Revo (2 versions), Series 5/5mx, Geofox One, MC218, Series 7. The licence file for PacMan (all version). The whole PacMan web site (offline browsing in PDF format, PDF viewer included). A lot of Shareware (not registred) and the development pack from Psion. For a total of more than 500Mb of datas!
Contenu du CD-ROM : PacMan 2.0 pour Revo (les 2 versions), Series 5/5mx, GeoFox One, MC218, Series 7. La licence pour utiliser PacMan (toute versions). Le site complet de PacMan pour une lecture offline (en format PDF, visualisateur PDF inclus). Un tas de Shareware (non enregistrés) and les pack de développement OPL et C++ de Psion. Pour un total de 500Mo de données !
Thanks!
Merci !